This weekend I participated in my second EtsyRain Handmade Holiday Show. I learned a lot last year and felt my display this year was much tighter, more professional...and pretty! I got so many great compliments on my display and on all my perfumes. The big sellers this year were Dead Writers (of course), Dharma Bum (I knew it would because it's one of my best), Lenore, Boleyn, Clara, and Pamplemousse. Pamplemousse and Clara were last year's favorites so I'm happy to see the newbies doing so well, means I'm evolving yay! Here's the display:
Now for my favorite vendors at the show! Please be sure to check out their shops, they are amazingly high quality and perfect for gifts...or for yourself.
Hasenpfeffer This shop was right next to me and all weekend, delighted children (and adults!) would literally run up and grab the toys off their ladder shelf and hug them. They make gorgeous, intricate dolls and other toys that are unique and interesting. There was one toy in particular that I loved and wanted for my baby but wasn't sure if I should splurge on it or not ($70). Every time someone picked this little guy up my heart would sink. I had to have him for my baby girl and I'm really glad I did. We named it Strawberry because it has little strawberries on it's handkerchief. Baby girl loves it!
Hammer and Paper I really wanted a gorgeous clock necklace from this shop, but it's the holidays so I didn't want to buy for myself. I'm definitely going to be back.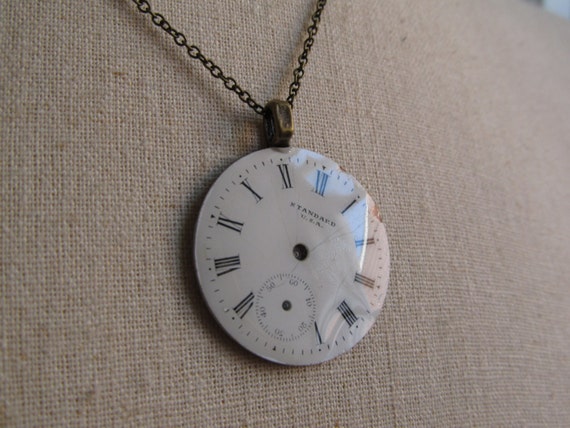 Deviant Decor This booth was across from me and she had all her pieces on a wall display. I'm going to order a custom one with a typewriter on it for my future booths...fits perfectly with Dead Writers.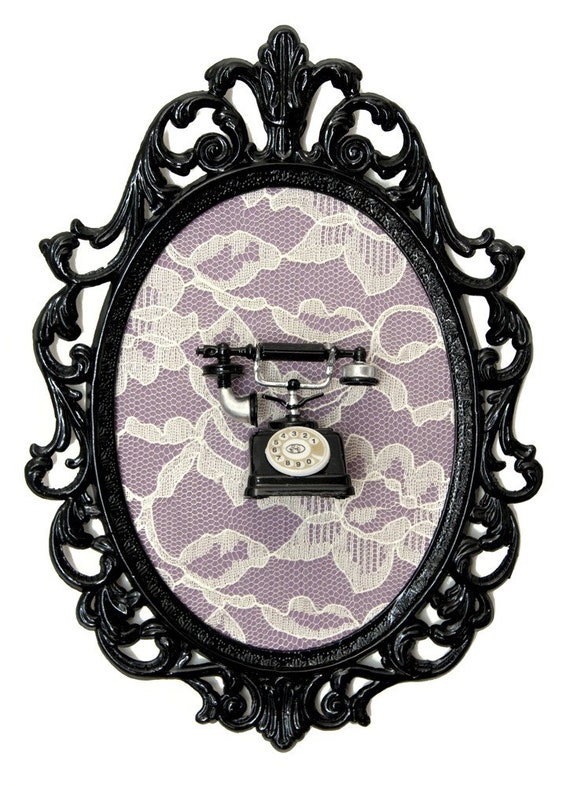 StasiaB I just love Stasia B! She is an adorable, creative, and all around nice person. I traded some Dead Writers perfume for one of her t-shirts last year. I didn't get a chance to buy from her this year, but I'm going to purchase some of her art work for my baby girl's room. This in particular: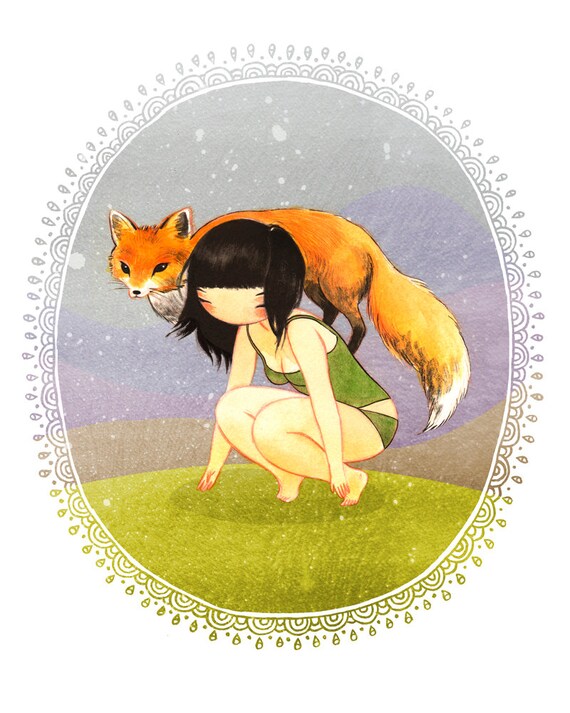 On to the perfumes!
Sweet Anthem Not only is Meredith the nicest person ever who routinely helps me with all sort of business topics, her perfumes are just amazing. When someone comes to my shop and doesn't find what they're looking for, I send them her way. This year her Fox perfume caught my eye (notice a trend?). This is from her familiars collection and it has black tea and beeswax...no wonder I liked it.
Rebel and Mercury This shop makes 100% all natural perfumes and they are lovely. She also had a line of candles which looked so pretty on her display.
There you have it! My favorite Etsy shops that presented this year. I'm going to be at Renegade LA and SF so I'll do posts for the shops I find there as well. Enjoy!